Dhanush IT Solutions private limited is a new generation IT solutions company promoted by industry experts and highly experienced software engineers. The company was incorporated in Indian Companies Act in the year 2005 and currently functioning with three divisions.



IT Solutions:

This division has successfully provided various IT Solutions for various leading companies and Institutions.
These solutions include:

Data recovery solutions.
Structured cabling and networking.
Wi-Fi Solutions.
VoIP Solutions for home, institutions and small business houses.
Remote access solutions.
Power and storage solutions.
Website design and hosting.



Software Development:

The development team of the company developed an ERP module with latest features and successfully implemented in several organizations.

iSchoolSoft:
An online school management system with latest features for implementation in educational institutions. For more details log on to www.ischoolsoft.com

iCollege Soft:
An innovative product which is completely web based for data management in colleges, training centers etc. For more details log on to www.icollegesoft.com
MR SRIKANTH LINGIDI, CEO MBA (DUKE UNIVERSITY)
Mr. Srikanth is a visionary with deep expertise in Business Strategy and Technology. He brings with him more than 15 years of global experience in chalking out business intelligence based decision systems for global corporations. He has been running a technology consulting company in USA for last 10 years.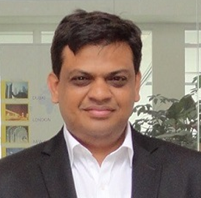 MR GOVARDHAN REDDY K, Director MBA (OSMANIA UNIVERSITY)
Mr. Goverdhan Reddy brings 25 years of management and entrepreneurship experience building profitable businesses in diverse areas such as Software development, security systems, automotive services, Education and, Infrastructure projects. He has successfully run big organizations and manages more than 200 resources currently.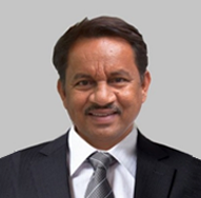 Vision –To overcome all the challenges and provide Quality Products & Services to our esteemed clients with value added integrated technology at an optimal Cost with on time delivery.

Mission – Our Mission will be always to take the lead in accepting tough problems with our corporate responsibility and solve them with integrated, innovative and unique approach there by obtaining highest quality and successful products.
Providing Quality as Part of the product development will be the highest priority for DHANUSH IT.
We at Dhanush are committed to develop and maintain quality products, our continuous effort in providing value added services in an efficient and timely manner helps us to maintain our goal of achieving 100% customer satisfaction.
Maintaining Quality Standards in Practice would be our prime Motto
Developing quality end products depends on the creativity and skill of the employees working hard
to develop the product.
Dhanush provides modern, ideal and excellent environment for its employees in achieving the Goal which includes high speed data communication links that provide connectivity
to our clients and also fully networked work space.